Boy oh boy. What a year it has been for us! And that was in part, thanks to you! We've decided to share a summary of the things we've experienced behind the scenes for you! Pictures and everything!
July - It has to go down now
As most of you know, Lently started off as a different brand. Due to feedback from you and other customers, we decided to change the entire endeavor. Exciting, frightening and challenging at the same time. Because our previous idea worked, we were kind of taking a risk.
Everything had to be changed. The name, the designs, the formula, the website, the pouches.. Everything. Before we decided on Lently, we were struggling with many names and identities. But in the end we discovered to stay close to our ideals. Because that's when we are at our best. It took a little while before we decided to stick with Lently and the name didn't come from ourselves, but a good friend.
Within 2 (!) weeks we had to setup everything and within that time everything got overhauled again due to discoveries and miscommunications. But then, on the magical date half-way through july. After a few days of little sleep, many shakes and heated arguments the moment arrived where we pushed the proverbial button. We launched.
We sent out e-mails to notify you of our launch and you rewarded us by massively checking out our new website. That night, we didn't get any sleep. We celebrated, worked and shipped your orders immediately after they started pouring in.


Drama, breakups and defeat
What goes up must come down. Shortly after the launch, irritations started rearing their head within the team. Staying together, in a small room, for long periods of time tends to do that apparently. In the period running up to the launch we were a team of 5. While some of us worked day and night, next to our regular jobs, others dedicated all their time to launching the new, better Lently. We had a focus. A dot on the horizon.
Because we work according to Slicing Pie principles, a methodology that values time and gives each individual a corresponding 'piece of the pie'. Everything one does gets rewarded, once rewarding is possible. This brings with it a set of rules that need to be read and agreed on, because everything everyone does has consequences.
Sad to say, not everyone abided by the rules that were set at the start of this endeavor and this lead to some really heated discussions and even threats. We suffered sleepless nights and short fuses for prolonged periods of time. Because some of them were not just colleagues, they were friends.
In the end, some relationships were ended and others were maturing because of some good conversation and mutual understanding. But this is also part of the grind.
Feedback and changes
In the months following our launch you helped us out tremendously by pointed out all the bugs, glitches and errors in the website. The new style and branding were received positively and even people who had never heard of our product wanted to try it after just seeing our bags and our new brand. We felt like we 'finished' our work, but our work hadn't even started.
The overall feedback on the recipe was positive. New ambassadors were happy with our new formula, some old ambassadors had to get used to the changes we made. All those weeks of testing before the launch, receiving feedback and using that feedback to make things better everything worked out for the best.
The product is amazing (right?), and our website has never been better. But there's always something to wish for, so we're still very interested in more feedback.
Powerhouse addition
In August, one of our friends, Jan, asked us what it would take to join our team. After a few cups of tea/coffee and good conversations we all decided that it was only for the better to have an extra pair of hands to help out. Since then, Jan has been made responsible for everything that has to do with tech. Bringing his two decades of entrepreneurial experience, he's a valuable addition to our team.
Ich bin ein Berliner
Because a lot of our ambassadors live and work in Berlin, we decided to visit the German capital and meet up with them. A detailed summary of the trip can be found under the blogpost: We visited Berlin and we loved it! It was fun, it was friendly, it was against the rules but most of all it was very insightful! We learned a lot and we got to meet a lot of people. We'll definitely be returning in the future!
All in all, a good year!
For us, it is difficult to remember everything we've done. Most of the time our focus is aimed at the future. Especially how we can service you even better. How to improve what we're doing and what we wish to achieve. Luckily, some of the people who are close to us have shared with their most memorable moments of this year.
We got featured on BNR Radio and in the regional papers! Plus we had a visit from Matthijs, from FutureFood.io. So we too can look back and see what amazing experiences we had but missed! We've received help from people we barely know but who support our goals! 
Gratitude and kindness
Of course, looking back at the previous period, we're happy. We're joyous. Because everything that we've achieved, experienced and have done could have only been true with your support. With your feedback we could and can improve, with your remarks we remain focussed and with your angry e-mails, we remain humble. Without your input, we could not be. So a major thank you to all of you for ordering, mailing, calling, meeting, speaking, helping, spreading the word and enjoying Lently and we hope to bring you even more effortless meals next year!

And if you have a great Lently story from 2017, lets us know, share! we're looking forward to it!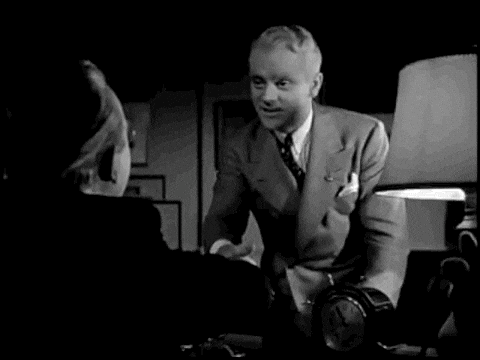 Team Lently:
Maurice de Vries, Maarten de Vries, Jan Klopper, Mustafa Boutzamar
---